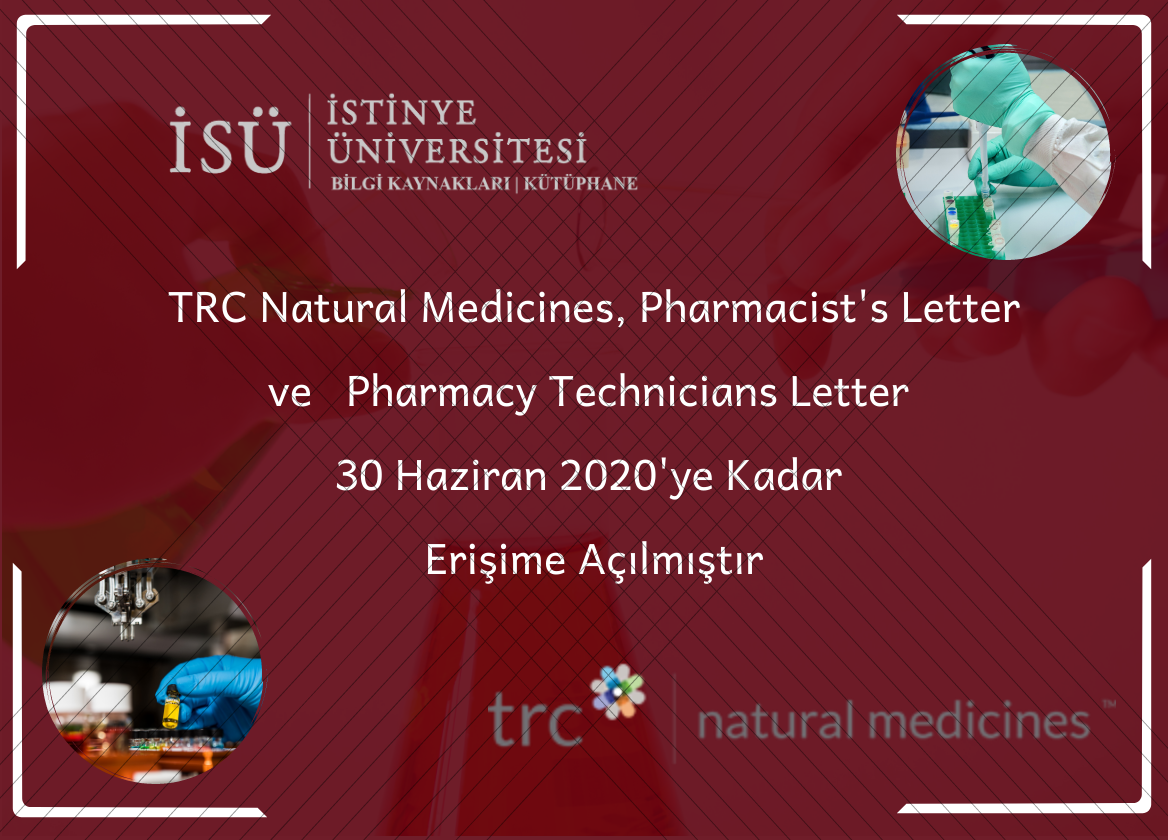 The Natural Medicines database is available for trial access until June 30, 2020.
Natural Medicines, a herbal medicine database, provides access to scientific publications, citations, and monographs about medical herbs and 165,000 dietary supplements. It helps clinicians and healthcare professionals make safe and effective natural medicine and natural therapy decisions.
In the content of Natural Medicines;
1,400+ Monographs 
Natural Medicines Evidence-Based Brand Ratings
Interaction Checker
Comparative EJectiveness
Adverse EJects Checker
Pregnancy & Lactation Checker
Charts
Continuing Education
Nutrient Depletion Checker
Click for Pharmacist's Letter: https://pharmacist.therapeuticresearch.com/Home/PL/?referer=COVID0620
Click for Pharmacy Technicians Letter: https://pharmacytech.therapeuticresearch.com/Home/PTL/?referer=COVID0620
You can access the free COVID-19 content published by TRC for Pharmacy Faculties from the link below.
Link: TRC COVID-19 Resource HUB
You can use http://elibrary.istinye.edu.tr/ISTINYE link for off-campus access. You can access Natural Medicines, Pharmacist's Letter,  Pharmacy Technicians Letter databases by logging into the portal and clicking on the "TRIAL" tab in the menu.