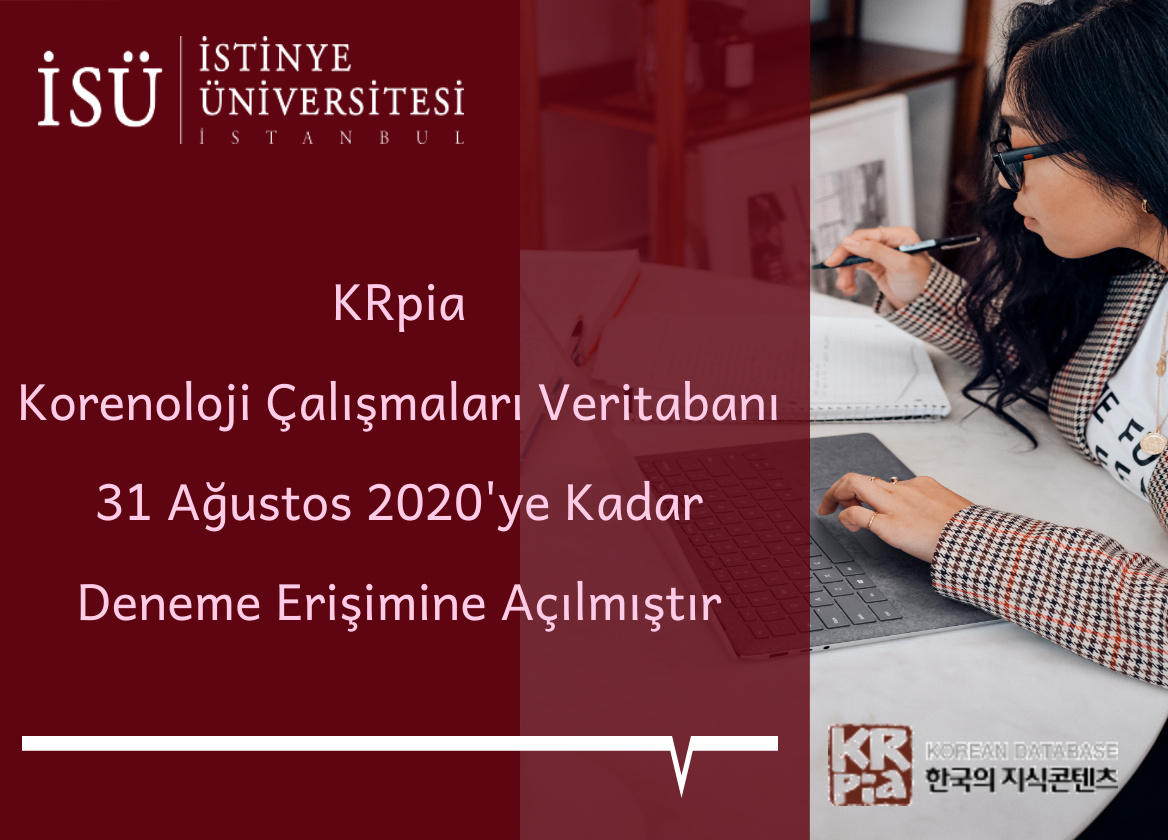 The KRpia Corenology Studies database has been opened for trial access until 31 August 2020.
KRpia Corenology Studies Database;
E-resources related to Korean history and culture,
Text and visual contents,
History and Geography, Art, Literature, Culture, Natural Sciences,
Social Sciences, Philosophy, Code and Dictionary sections are included.
You can use http://elibrary.istinye.edu.tr/ISTINYE link for off-campus access. You can access KRpia Corenology Studies  database by logging into the portal and clicking on the "TRIAL" tab in the menu.