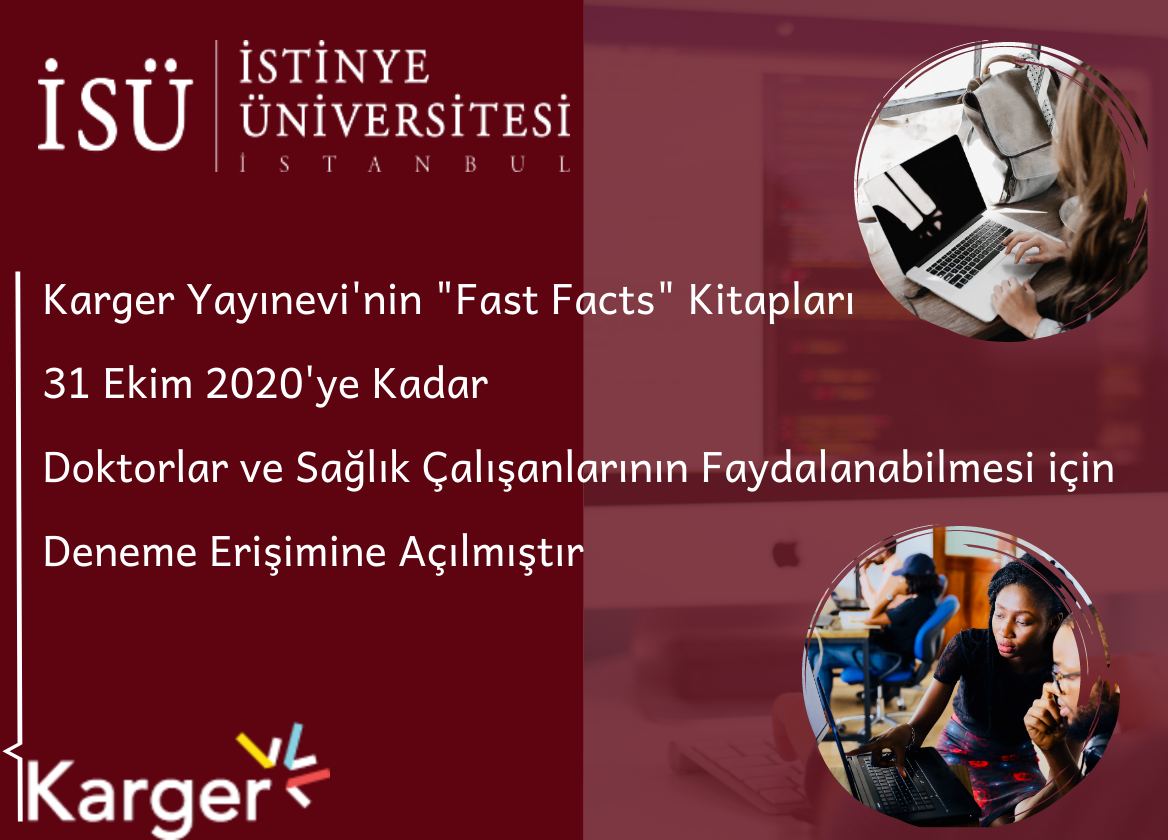 "Fast Facts" books of Karger Publishing House were opened to trial access until 31 October 2020 for doctors and health professionals.


The Fast Facts content consists of 99 different electronic books, which are partitioned on a clinical case basis, allowing physicians to easily use them in bedside care.


You can use the http://elibrary.istinye.edu.tr/ISTINYE link for off-campus access. By logging into the portal, you can access the Karger Fast Fact E-Book database when you click on the "TRIAL" tab in the menu.