"Cep Kütüphanem" application that enables library processes to be completed via mobile devices is taken into service for our users by collaboration between Directorate for Information Sources and Yordam.
You can search as "Cep Kütüphanem" at Google Play Store and at Apple Store and download the application to your mobile phones and to your tablets. 
Icon of the application is demonstrated as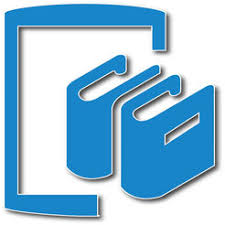 By using Mobile Library App "Cep Kütüphanem" application you can: 
Login to your library account, search in the library catalogue, reserve books,
Extend the term of delivery of the books you have borrowed, see the amount of penalty if you have, get information about places of the collections and if the book is off the shelf or in use,
Reach your book list without searching for the same books once and again by adding the books you have searched for to "okuma listem" field,
In addition, see the notices as reminder sent by our library 
After you download and open the application touch on "Menu"  

then "Login" tab.
1- Touch on "Select your library" option and select "İstinye Üniversitesi Merkez Kütüphanesi".
2- Type your student number to "Member Number" space.
3- Your password is last 4 digits of your TR identity number if you login for the first time.
You can e-mail to kutuphane@istinye.edu.tr for further information and support..