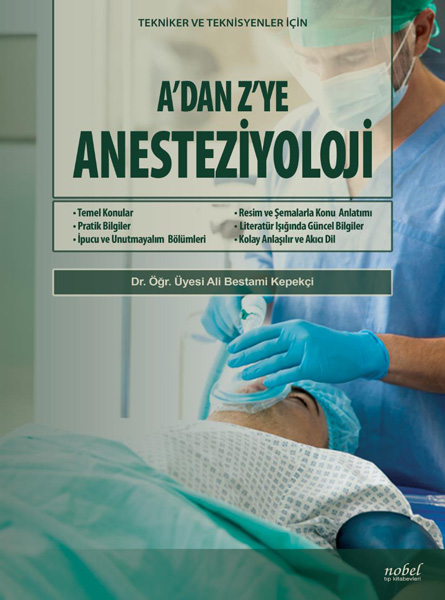 Publisher
Nobel Tıp Kitabevleri
This book has been prepared as a bedside book in Turkish for anesthesia technicians and technicians. The basic issues, current and practical information and sample cases that will be needed in anesthesia applications are presented in the most current form in the light of the literature.
The author, who has been working as a faculty member at Istanbul Yeniyüzyıl University since 2015, has succeeded in using a language that is not heavy in language and can be easily understood by every student who starts to study in the health department of the university after receiving high school education.
The book, which appeals to visual memories by using schemes, tables and figures, has the feature of being the only work in the field of atlas size, abundant pictures, colorful "easy to understand and fluent" language in the market. Scope, content and methodology with this work; It is a «bedside book yönelik for understanding the cases, problems and approaches that they will encounter frequently during anesthesia applications.
Call Number: WO 231/.K474 2018